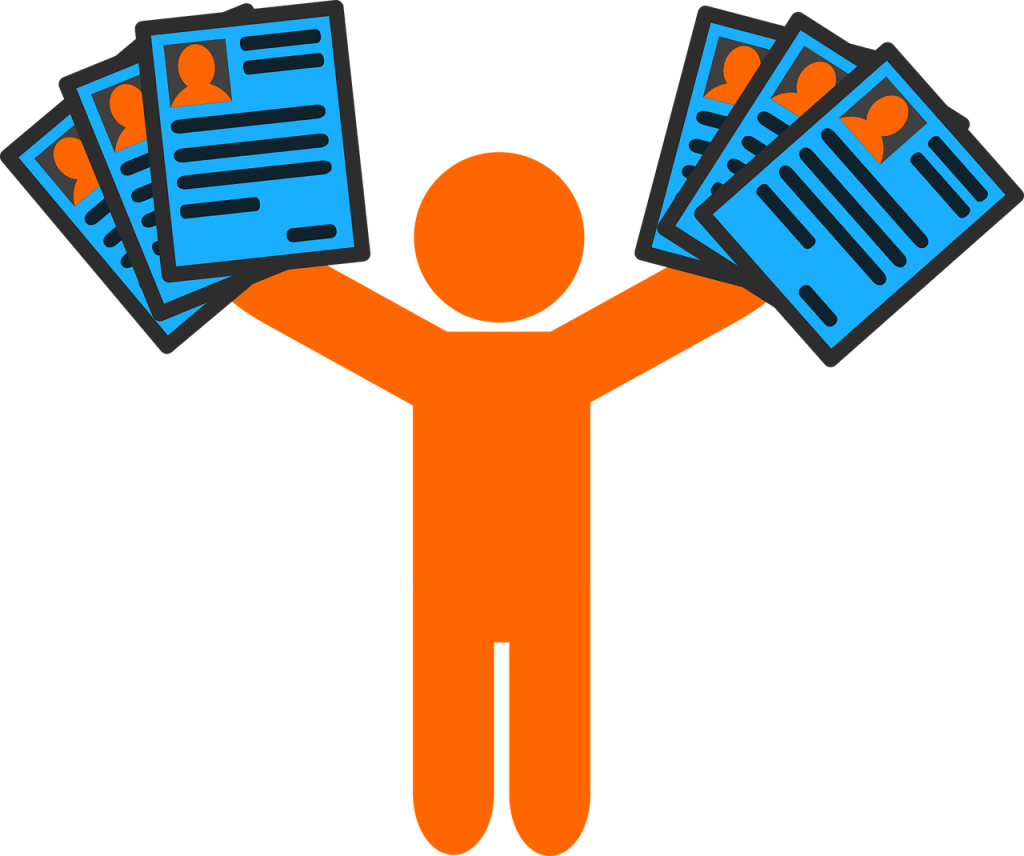 The format of a student CV is a little different from a regular CV, the one used by candidates with experience. You must include your contact details, your training, your professional experiences and your interests. But all the emphasis is on your studies, because they are your main asset. As for appearance, the curriculum vitae should be airy and easy to read.
What to Put on a Student CV?
Generally speaking, you should have the typical sections of a CV. Only the order of these is likely to change. The structure of a student CV remains relatively classic, quite similar to other types of resume. It must contain:
A header
A title
A Personal Profile Statement
Your hard and soft skills
Your language skills
Your education (diplomas and training)
Your work experiences
Additional sections (IT, interests, volunteering jobs, etc.)
The Student CV Layout
After you have prepared the right CV outline, now pay attention to the clarity and readability of your document. We are obviously talking about the layout. Whether it is a student CV or not, the rules are similar on this point. To make things easier for you, we recommend using an online CV creator. Choose a clear and uniform font (Calibri, Arial, Garamond, etc.). Font size should be 10-12 for the text, 14-16 for the header and the title. Use bold and italics sparingly. The ideal margins are 2.5 cm. Use very few graphic elements and remember that blank spaces are essential to ventilate the CV. You can use a color other than black to highlight key elements. However, it must be a readable color. Logos and other pictograms are unnecessary and out of day. But if used well, they can enhance the design of your curriculum vitae.
How about the Work Experience Section?
Your professional experiences are probably limited as a student. But do not panic, recruiters are aware of it. This does not mean your student CV must omit the "Work Experience" section. This must include any experience within a company: internship, work-study, summer job, etc. In addition, some students still have several experiences which are directly related to the job sought. If you are one of them, put this heading before your education. For each experience, include the following elements:
Dates with months
Company name and location
Your job
Short list of main tasks and accomplishments
If possible, include highlights from your experience. The tasks performed give an idea of what you are capable of. But it is the various successes at work that really work in your favor.